Resources
Extensive resources on campus to nurture learning and extend students' learning capabilities.
0

+

Awards

0

:15

Student-Teacher Ratio

0

%

Pass Percentage
Niraj International School works closely with students, their parents and teachers to ensure that students are capable in all aspects of life. With our varied resources and subject matter on offer, our students are constantly abreast with the latest findings and research of the world.
Teaching Methodology
Giving every opportunity to grow!
01
Independence
Independence
Instead of giving up immediately, go back to the drawing doesn't something need.
02
Curiosity
Curiosity
Instead of giving up immediately, go back to the drawing doesn't something need.
03
Critical Thinking
Critical Thinking
Instead of giving up immediately, go back to the drawing doesn't something need.
04
Collaboration
Collaboration
Instead of giving up immediately, go back to the drawing doesn't something need.
Effective Extra-Curricular Activities
Learning much more beyond academics through extra-curricular activities.
What Parents Say about us?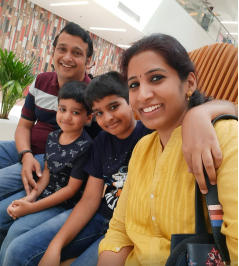 My son Srivats studies at Niraj Public School. It is one of the best schools in Hyderabad. It's been 3 years now and I must say that I have only seen him improve. Be it in terms of academics or extracurricular activities, the school looks at the overall development of the children. The teachers are very hard working and go the extra mile in taking care of the children. They also conduct special classes for children who need extra attention in their academics. I appreciate the efforts being made towards the CSR activities like providing equal opportunity to the children who are differently abled. The teachers and the staff are very friendly and are always available to attend to your queries. I am happy to send both my kids here.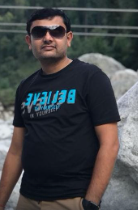 I feel overjoyed to share my experience with Niraj school. A child is shaped by his mental development, environmental and experience with friends, family and teachers. It is a wonderful place for our kids to learn, play and get educated. I feel so gratified when I see my daughter act and react so intelligently to situations. Many activities and facilities have been improved to create the best possible place for our child. Ananya has developed her confidence and her concepts are clear, through different activities done in the school. I have observed an  overall personality development in my daughter.  Thank you for your kind efforts to improve my daughter and thank you for giving my daughter such a brilliant environment for growth.
Aabia and Adifah have been studying at Niraj for more than a year now. Nature Nurture curriculum is followed at the school, which provides a unique approach to the development of children. It is a pleasure to see how well my daughters are taken care of. Niraj follows a more practical curriculum and explains every step in detail, that is why my kids are enjoying the learning process. There is also a well-stocked library at Niraj Public School, ensuring that they receive a holistic education. In order to make children think, the projects are streamlined and creatively designed. Nature Nurture promotes creativity, interactive learning, and practical application, so it is a real boon for the children. This program has been very beneficial for my kids'.
It was mid of 2019, when we searched arduously for a school to start our kid's educational journey, ICSE was our unanimous decision and at the forefront of our minds, this made us consider "NIRAJ PUBLIC SCHOOL" for Akshara and was the first school to visit for an admission. Admission experience was good and it was a quick decision to join Akshara in NPS. In 2020, we were ready for Akshara's first year at school and then pandemic struck and it challenged the school premise of the word "normal". 'Online pedagogy' comprising of Nature Nurture books, assessments and video conferencing helped Akshara to complete her kindergarten. Nature Nurture's thematic experiential learning is definitely unique and captivating and we hope the kids will explore horizons and acquire knowledge. I would like to seize the occasion to thank the management and all the teachers for their contribution in Akshara's holistic development.
Board of Directors
The distinguished men and women behind the success of Niraj Public School.